News
Read the latest announcements, media mentions and news for the Department of Mechanical Engineering.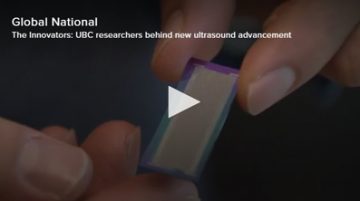 October 17, 2018
Watch a video by Global National to learn more about about Carlos D. Gerardo, Edmond Cretu and MECH professor Robert Rohling's breakthrough in ultrasound technology: The Innovators: UBC researchers behind new ultrasound advancement
October 17, 2018
Photo by Clare Kiernan At first glance, Carlos D. Gerardo, Edmond Cretu and Robert Rohling's new polymer capacitive micro-machined ultrasound transducer (polyCMUT) looks like a computer chip, but it's actually a series of microscopic drums built with a novel printing process. This innovation uses mechatronics and micromachining to convert sound into electrical signals at a […]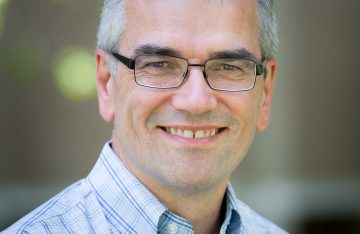 September 13, 2018
Thomas Oxland, PEng, a professor in UBC's Departments of Mechanical Engineering and Orthopaedics and co-director of the UBC Orthopaedic and Injury Biomechanics Group, has been elected a Fellow of the Royal Society of Canada (RSC), Canada's highest honour for artists, scholars and scientists. Recognized by the RSC for his "seminal research work" in the field of musculoskeletal diseases and injuries, […]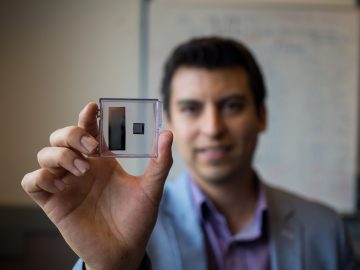 September 13, 2018
Photo Credit: Clare Kiernan Engineers at the University of British Columbia have developed a new ultrasound transducer, or probe, that could dramatically lower the cost of ultrasound scanners to as little as $100. Their patent-pending innovation—no bigger than a Band-Aid—is portable, wearable and can be powered by a smartphone. Conventional ultrasound scanners use piezoelectric crystals to […]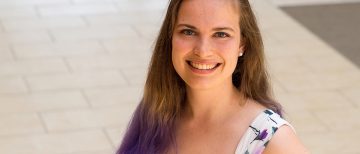 June 28, 2018
Photo by Clare Kiernan "I spent three years designing and building [Ada] with my team before taking the boat across Canada to launch her into the Atlantic Ocean for what was to be the first ever trans-Atlantic journey by an autonomous sailboat." I've made my way through five years of mechanical engineering at UBC trying […]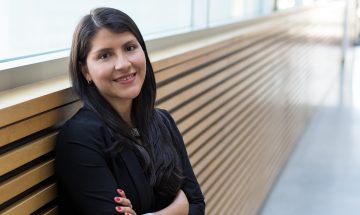 May 29, 2018
Photo by Clare Kiernan "Engineering will teach you about yourself and how to push through difficult challenges to find a solution." I am a proud mechanical engineer graduate who has always been interested in creating change and helping others. Throughout my education, I have been involved with the Mechanical Engineering Undergraduate Club (Club Mech) as […]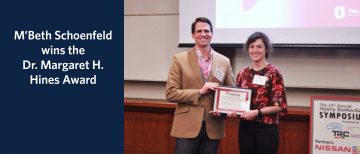 May 28, 2018
M'Beth Schoenfeld, a second-year MASc student in UBC's School of Biomedical Engineering, was awarded the Dr. Margaret H. Hines Award for best oral presentation at the 2018 Injury Biomechanics Symposium hosted by The Ohio State University. Now in its fourteenth year, the annual event aims "to stimulate and reward strong injury biomechanics research among students and recent graduates." Schoenfeld, […]
May 8, 2018
MECH Ph.D. candidate Amir Maleki Zamenjani received the Killam Graduate Teaching Assistant Award for the 2017/2018 school year at the end of April. He is one of sixteen graduate students at UBC to be selected, and one of three recipients in the Faculty of Applied Science. This award is given to graduate teaching assistants who […]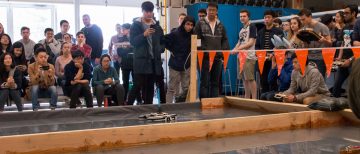 April 19, 2018
The spring MECH 2 Competition took place on Wednesday, April 18, with 20 teams of second-year mechanical engineering students competing in a SpaceX design challenge. Teams designed remote-controlled landing pads that could be used to transport a rocket booster back to shore. The competition took place in a 60-foot pool, with teams competing head to […]
April 17, 2018
Walter Merida, MECH professor, Director of the Clean Energy Research Centre (CERC) and Interim Associate Dean of Research and Industrial Partnerships was interviewed by the Globe and Mail about the future of hydrogen fuel-cell cars. Read the full article here.