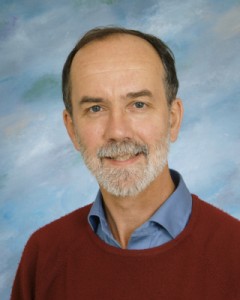 Murray R. Hodgson
Professor; Director, NSERC CREATE Sustainable Building Science Program
B.Sc. (Queen's);  M.Sc., Ph.D. (Southampton); C.Eng., FASA
ph: (604) 822-3073
email: murray.hodgson@ubc.ca 
websites: Acoustics and Noise Research Group;
Sustainable Building Science Program
Research Interests
Architectural, environmental acoustics
Prediction, measurement techniques
Active, passive noise control
Optimal workroom, classroom design
Acoustical design of 'green' buildings
Current Research Work
Optimization of the performance of vegetated noise barriers; Exposure of teachers and students to noise and airborne hazards in school Tech. Ed. shops; Factors affecting indoor environmental quality in sustainably-designed buildings; Optimal design of natural-ventilation-opening silencers; Sound-absorptive CLT panels using Helmholtz resonators
Selected Publications
B. Yousefzadeh and M. Hodgson, "Beam-tracing prediction of room-acoustical parameters using different boundary conditions", J. Acoust. Soc. Am., 132(3), 1450-1461, 2012.
A. Khaleghi, K. Bartlett and M. Hodgson, "Ventilation, indoor-air quality and acoustical quality in 'green' and non-'green' buildings", J. Green Build. Res., 6(4), 168-180, 2011.
C. Bibby and M. Hodgson, "Characterizing and improving the acoustical performance of profiled architectural surfaces", Appl. Acoust., 72(11), 889-898, 2011.
M. Hodgson, "Evaluation and control of acoustical environments in 'green' (sustainable) buildings", Can. Acoust., 39(1), 11-21, 2011 – invited paper.
M. Hodgson and G. Wong, "Ray-tracing prediction of optimum conditions for speech in classrooms", Appl. Acoust., 70(7), 915-920, 2009.
H. W. Davies, K. Teschke, S. M. Kennedy, M. R. Hodgson, and P. A. Demers, "A retrospective assessment of occupational noise exposures for a longitudinal epidemiological study," Occupational and environmental medicine, vol. 66, no. 6, pp. 388–394, 2009.
Refer to Google Scholar for more publications