Archives by date
You are browsing the site archives by date.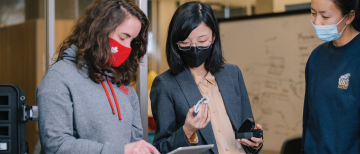 March 17, 2022
UBC concussion study could pave the way for safer hockey A high-tech mouthguard worn by UBC Thunderbird hockey players will record every big hit of the upcoming playoffs to capture data for UBC researchers who study concussions. The study is led by Dr. Lyndia Wu, an expert in brain injury biomechanics at UBC's Faculty of […]
March 10, 2022
The Engineers and Geoscientists in the Resource Sector (EGIRS) Division of Engineers and Geoscientists BC is pleased to offer two $2,000 bursaries in 2022 aimed at advancing the practice and education of engineering and geoscience in British Columbia. The bursary is intended to provide financial assistance to students in an accredited BC post-secondary or post-graduate […]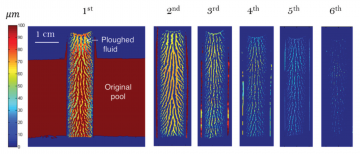 March 2, 2022
What happens when the wheels of trains interact with viscous liquids deposited on the track? The answer to this question can help us understand how such industrial liquids can prevent track wear and noise. Doctoral student, Hatef Rahmani, under the guidance of Dr. Sheldon Green, Dr. Boris Stoeber, and  Dr. Neil J. Balmforth (UBC Math), recently published their findings of […]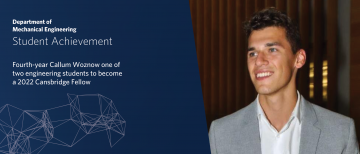 February 25, 2022
The Cansbridge Fellowship program has named Coralie Tcheune, a fourth-year UBC biomedical engineering student, and Callum Woznow, a fourth-year UBC mechanical engineering student, as two of its newest fellows.
February 25, 2022
Schmidt Science Fellowships The Schmidt Science Fellows program provides the world's best emerging scientists with new skills and perspectives to develop novel solutions to society's challenges, become scientific and societal thought leaders, and accelerate ground-breaking discoveries. The program is looking for the brightest minds in the natural sciences, mathematics, engineering, and computing who are interested in […]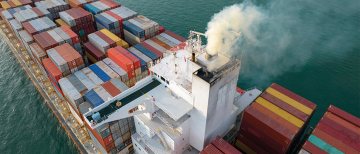 February 24, 2022
When you compare the transport efficiency of moving an equivalent weight of goods by truck, train, airplane or ship, the shipping industry is the most efficient. And yet the global marine shipping industry is responsible for producing two to three per cent of global carbon dioxide emissions.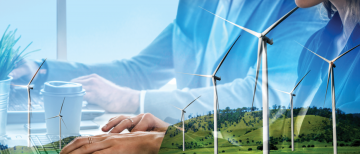 February 22, 2022
When we talk about addressing the climate challenge facing our planet, it's useful to start with an understanding of international agreements and then narrow our focus to the actions required locally to limit global warming. The COP26 conference in November 2021 aimed to finalize the outstanding elements of the Paris Agreement – a legally binding treaty on […]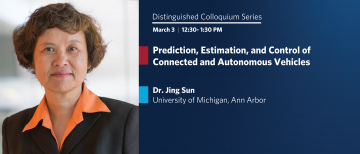 February 17, 2022
12:30 – 1:30 PM on Zoom. Dr. Jing Sun is the Michael G. Parsons Collegiate Professor in Naval Architecture & Marine Engineering at the University of Michigan, Ann Arbor. The Distinguished Colloquium series invites leading international researchers to share their expertise with our academic community.  
February 16, 2022
CAGS/ProQuest Distinguished Dissertation Awards The CAGS-ProQuest Distinguished Dissertation Award recognizes Canadian doctoral dissertations that make unusually significant and original contributions to their academic field. They were established in 1994 and are presented annually by the Canadian Association for Graduate Studies (CAGS), with sponsorship support provided by ProQuest. There are two awards: one for engineering, medical sciences […]
February 16, 2022
Governor General's Gold Medal One gold medal is awarded to the student who has achieved the most outstanding academic record as a doctoral student. A second gold medal is awarded to the graduate student who has achieved most outstanding academic record as a Master's student completing a thesis. Students must have submitted the final copy of their thesis to […]