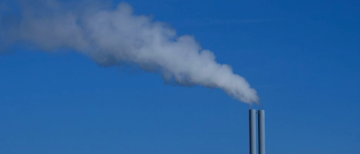 March 9, 2021
UBC NEWS: Air pollution is an urgent problem linked to as many as nine million deaths per year worldwide and 14,000 annually in Canada, primarily from related heart and lung diseases. A group of UBC experts are determined to mount a rapid response through research. The team, known as Rapid Air Improvement Network (RAIN), is […]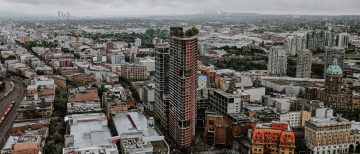 December 21, 2020
Different marginalized groups are exposed to higher cumulative air pollution in Vancouver, Montreal and Toronto, according to new research from the University of British Columbia. The study, published last week in Environmental Research Letters, shows that in Vancouver, Indigenous residents are most at risk, while the burden falls on immigrant and low-income residents in Montreal and […]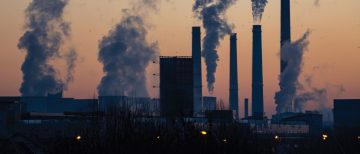 December 8, 2020
We all know air quality can sometimes be imperfect. The smells and aromas produced by traffic, businesses and industry, and thousands—if not millions—of people living in close proximity can combine to produce an olfactory experience that's less than pleasant. Enter Naomi Zimmerman and Amanda Giang, a pair of UBC researchers who are studying the different scents that permeate […]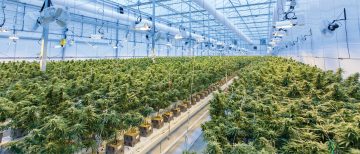 August 13, 2020
Cannabis cultivation in Canada: Assessing the air, health, and equity impacts of a growing and uncharted industry | Nominated Principal Investigator: Naomi Zimmerman, Co-Principal Investigator: Amanda Giang On October 17, 2018, Canada became the second country in the world to federally legalize cannabis. Ten months later, the legal cannabis industry had grown by 185 per […]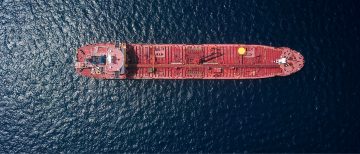 May 4, 2020
Vancouver is a marine hub, a port for trade and shipbuilding that draws traffic from all over the world into BC's coastal waters. These waters are also home to North America's dwindling population of endangered Southern Resident Killer Whales, one of many marine species threatened by the underwater noise pollution ships generate. This begs the […]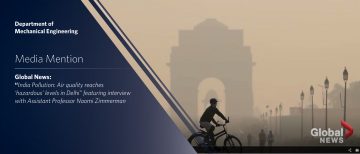 November 28, 2019
Global News interviewed Mechanical Engineering faculty member Dr. Naomi Zimmerman about early November's hazardous air quality in Delhi, and air pollutant PM 2.5.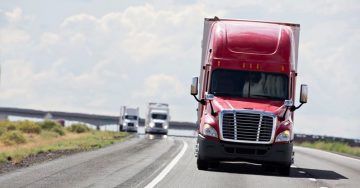 October 1, 2019
"Since 2007, we've seen an almost 5-per-cent decrease in carbon dioxide emissions from passenger cars, but emissions from transport trucks have actually increased by nearly 14 per cent," says Walter Merida, director of the Clean Energy Research Centre at the University of British Columbia. "That's because Canada is a trading nation and a lot of our economy depends […]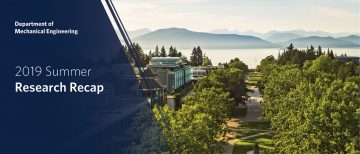 October 1, 2019
The 2019 Summer Terms featured a number of noteworthy research-related achievements in the Department of Mechanical Engineering. New Canada Research Chairs The department received the addition of two new Canada Research Chairs (CRC): Xiaoliang Jin CRC in Advanced Manufacturing, Tier 2 Naomi Zimmerman CRC in Sustainability, Tier 2 The Canada Research Chairs Program designed Tier […]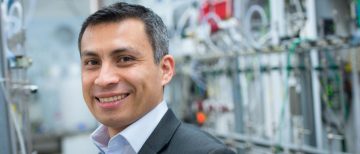 April 17, 2018
Walter Merida, MECH professor, Director of the Clean Energy Research Centre (CERC) and Interim Associate Dean of Research and Industrial Partnerships was interviewed by the Globe and Mail about the future of hydrogen fuel-cell cars. Read the full article here.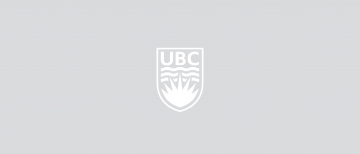 November 16, 2016
Walter Merida, Director of the UBC Clean Energy Research Centre, and MECH prof was interviewed by the Vancouver Sun about the future of transit. He said next-generation electric and hydrogen fuel-cell vehicles should be the next step for transit agencies to improve efficiency and sustainability, and utilizing the "Internet of Things" should also be a priority. […]