Chris McKesson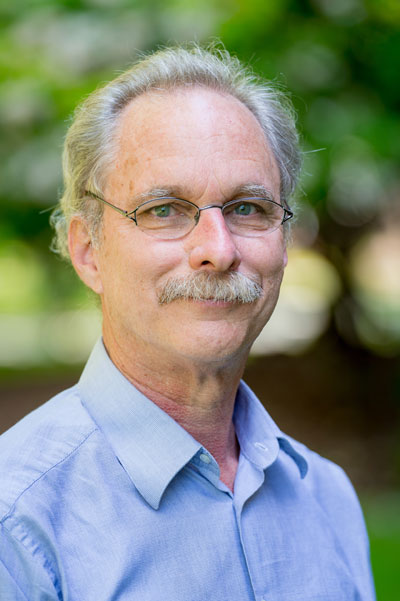 Adjunct Professor
Ph.D. in Engineering (University of New Orleans); M.Sc., Engineering (University of New Orleans); B.Sc. in Marine Engineering and Naval Architecture (University of Michigan); Licensed Professional Engineer
Research Interests
Advanced Marine Vehicles
Warship Design
The Design Process
Systems Engineering
Formalized Innovation
Teaching Activities
MECH 488 – Introduction to Ship Hydrodynamics
MECH 45x – Capstone Design
Selected Publications
2018- "Reducing ship-generated noise" Preceedings from Salish Sea Ecosystem Conference 2018, Seattle, Wash
2015-  "Towards optimal ship design and valuable knowledge discovery under uncertain conditions" with Dr. Kalyanmoy Deb, Zhichao Lu, Dr. Cherie C. Trumbach, and Larry DeCan. In 2015 IEEE Congress on Evolutionary Computation (CEC) 2015 May 25 (pp. 1815-1822). IEEE.
2015- "Optimal Ship Design and Valuable Knowledge Discovery Under Uncertain Conditions" with Dr. Kalyanmoy Deb, Zhichao Lu, Dr. Cherie C. Trumbach, and Larry DeCan. Transport.;100(4e):09.
2014 – "The Practical Design of Advanced Marine Vehicles" ISBN-10: 1497396891. Originally a textbook for School of Naval Architecture and Marine Engineering course NAME 4177, this book is a 392-page textbook providing journeyman skills in the design of catamarans, trimarans, and Surface Effect Ships.
2013 – "Innovation in Ship Design" University of New Orleans PhD Dissertation, May 2013. "What is innovation in ship design? Is it a capability that is inherent in all naval architects? Is it the result of the application of a certain set of tools, or of operation within a certain organizational structure? Can innovation be taught? Innovation is a creative act that results in a new and game-changing product. The emergence of an innovative product creates an asymmetric market. The emergence of an innovative weapon creates an asymmetric battlefield. It is clearly in the economic and military interest of the United States to be able to develop and deploy innovative products, including innovative ships. But the process of ship design is usually one of incremental development and slow evolution. Engineers are taught to develop their product by paying close attention to previous developments. This approach is viewed by some people as anti-innovative. And yet the author has made a career of innovation in ship design. How has this been possible? This dissertation will answer the four questions posed above. It will show what innovation in ship design is, and where innovative naval architecture lies in the taxonomy of human creative endeavor. It will then describe those human attributes which have been found to be essential to successful innovation. It will also describe some of the many tools that innovators use. Some of those tools are used unconsciously. Some of those tools are formal products supported by research institutes and teaching academies. Finally, given the fact that innovation in ship design is a component of engineering – which is a subject taught in Universities – and that it is facilitated by the use of tools – and tool use can be taught – the author will conclude that innovation itself can be taught. Whether it can be mastered will depend upon the individual, just as with most other creative skills."
2012 – "The Application of Knowledge Management in Early-Stage Warship Design" Naval Engineers Journal Volume 124, Number 4, December 2012 , pp. 101-109(9)
2012 – "Sustainable Energy for the Marine Sector" with Dr. Julio Vergara and Magdalena Walczak. Journal of Energy Policy 49 (2012) pp 333-345.
2012 – "A Very Simple Model for the Wake Hollow Behind a High-Speed Displacement Hull" with Dr. Brandon Taravella and Dr. William Vorus. Naval Engineers Journal September 2012, pp 85-91.
2011 – "A Very Simple Model of the distortion of light-weight ship structures" with Dr. Pingsha Dong. Presented at the Society of Naval Architects and Marine Engineers Annual Meeting, November 2011 Houston TX.
2011 – "Scaling Of Resistance From Surface-Effect Ship Model Tests" with Dr. Lawrence J. Doctors FAST 2011, Honolulu, HI
2011 – "The Use of Transport Factor as a Very Simple Model for Ship Design" FAST 2011, Honolulu, HI
2011 – "The Utility of Very Simple Models for Very Complex Systems" SCS M&S Magazine – The magazine of the Society for Modeling & Simulation International, Vol 11 Issue 1 January 2011
2009 – "Counter Intuitive Systems Engineering" Invited speaker at the Systems Engineering Colloqium of the Naval PostGraduate School, Monterey CA.
For a full list of publications, visit my profile on: