Archives by date
You are browsing the site archives by date.
August 26, 2020
DAAD (Deutscher Akademischer Austausch Dienst) Scholarships and Research Grants DAAD (Deutscher Akademischer Austausch Dienst) Study Scholarships and Research Grants are available for highly qualified graduate students, PhD candidates, and post-doctoral researchers in all disciplines to study and carry out research at universities or research institutes in Germany. These scholarship provide funds for a period of study […]
August 26, 2020
CIHR, NSERC and SSHRC CGS Michael Smith Foreign Study Supplements – Fall 2020 Competition The Canada Graduate Scholarships – Michael Smith Foreign Study Supplement (CGS-MSFSS) Program supports high-calibre Canadian graduate students in building global linkages and international networks through the pursuit of exceptional research experiences at research institutions abroad. By accessing international scientific research and training, CGS-MSFSS […]
August 21, 2020
Google PhD Fellowship The Google PhD Fellowship Program was created to recognize outstanding PhD graduate students doing exceptional work in computer science and related research areas. The fellowship provides full tuition and fees (enrollment fees, health insurance, books) plus a stipend to be used for living expenses, travel and personal equipment for two years, with possible […]
August 21, 2020
Four Year Doctoral Fellowship (4YF) Competition The Four Year Doctoral Fellowship (4YF) program will ensure PhD students are provided with financial support of at least $18,200 per year plus tuition for up to four years of their doctoral studies. This program allows UBC to continue to attract and support outstanding domestic and international doctoral students, […]
August 21, 2020
UBC Affiliated Fellowships – Doctoral competition The UBC Affiliated Fellowships doctoral competition runs in concert with the university-adjudicated Tri-Agency Canada Graduate Scholarships-Doctoral (CGS-D) competition. Students who submit an NSERC, SSHRC, or CIHR doctoral award application are eligible for "unrestricted" Affiliated Fellowships and do not need to submit a separate Affiliated Fellowships application. To be considered for "criteria-based" affiliated […]
August 21, 2020
Tri-Agency Canada Graduate Scholarships-Doctoral (CGS-D) Applicants applying through UBC will either be: currently registered in, or are on an approved leave of absence from, a degree program at UBC not currently registered in but was registered at any other time during the year of application (2020) in a degree program at UBC Applications will be […]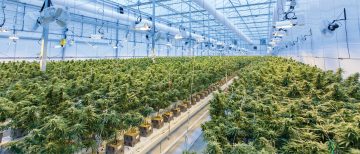 August 13, 2020
Cannabis cultivation in Canada: Assessing the air, health, and equity impacts of a growing and uncharted industry | Nominated Principal Investigator: Naomi Zimmerman, Co-Principal Investigator: Amanda Giang On October 17, 2018, Canada became the second country in the world to federally legalize cannabis. Ten months later, the legal cannabis industry had grown by 185 per […]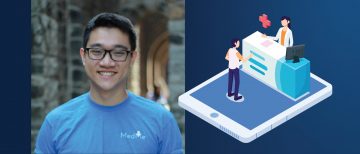 August 11, 2020
In the fall of 2018, when Nicholas Hui was taking Applied Science's New Venture Design course as part of his final undergraduate year in Mechanical Engineering, he had no idea he would co-found a company providing services in response to a global pandemic. The former AeroDesign Team Captain hadn't considered a startup as his first […]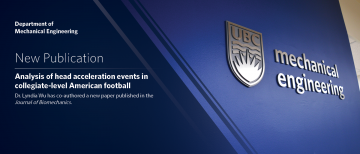 August 7, 2020
Mechanical Engineering Assistant Professor Lyndia Wu has co-authored a paper in the Journal of Biomechanics, "Analysis of head acceleration events in collegiate-level American football: A combination of qualitative video analysis and in-vivo head kinematic measurement." Building off previous work she was involved in at Stanford University, the study looks at head impacts in football, combining […]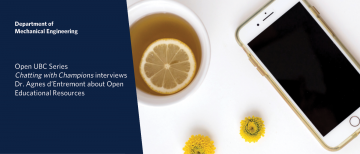 August 4, 2020
Dr. Agnes d'Entremont was named one of the 2019 AMS OER Champions for her commitment to accessible education through Open Educational Resources (OER). Learn more about Dr. d'Entremont's open education projects in Open UBC's latest interview in their Chatting with Champions series.