Archives by date
You are browsing the site archives by date.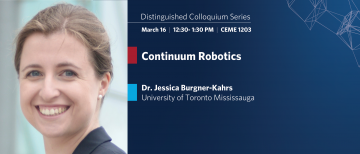 February 22, 2023
Dr. Jessica Burgner-Kahrs will discuss continuum robotics – jointless robots with continuous bodies – reviewing advances in design as well as state-of-the-art physics-based and emerging learning-based modelling approaches, as well as motion planning and control considering their high degrees of freedom.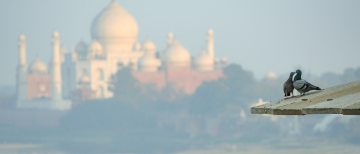 February 14, 2023
A new photography exhibit by Mechanical Engineering PhD student and Liu Scholar Mrinmoy Chakraborty explores the kinds of residential energy sources used in rural India and their effect on indoor air pollution. Usually, he investigates this issue using numerical simulations and field studies under the co-supervision of Dr. Amanda Giang and Dr. Naomi Zimmerman, but […]
February 14, 2023
The Faculty of Graduate and Postdoctoral Studies is pleased to announce two new funding opportunities for Indigenous graduate students: IGF 5th Year Award Indigenous PhD students in their 4th year are now able to apply for 5th year funding through the IGF 5th Award. The award, valued at $18,200 per annum plus tuition, is awarded […]
February 13, 2023
PhD students who apply for CAGS/ProQuest Distinguished Dissertation Awards will automatically be considered for the Martha Salcudean Prize in Mechanical Engineering. Prizes totaling $1,000 have been made available annually by the Department of Mechanical Engineering, in memory of former Department Head, Professor Martha Salcudean (FRSC, OC, OBC) (1934-2019) for outstanding Ph.D. students in the Department of […]
February 13, 2023
Three prizes of $1,000 each have been made available annually by the University of British Columbia for students whose doctoral dissertations are of exceptional quality and originality and make a significant contribution to the scholarly field and/or society. One prize will be offered in each of the following fields: social sciences and humanities, natural sciences […]
February 13, 2023
CAGS/ProQuest Distinguished Dissertation Awards – PhD The CAGS-ProQuest Distinguished Dissertation Award recognizes Canadian doctoral dissertations that make unusually significant and original contributions to their academic field. They were established in 1994 and are presented annually by the Canadian Association for Graduate Studies (CAGS), with sponsorship support provided by ProQuest. There are two awards: one for engineering, […]
February 13, 2023
Governor General's Gold Medal – MASc/PhD One gold medal is awarded to the student who has achieved the most outstanding academic record as a doctoral student. A second gold medal is awarded to the graduate student who has achieved most outstanding academic record as a master's student completing a thesis. Students must have submitted the final copy of […]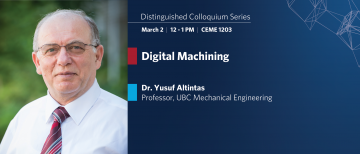 February 1, 2023
Dr. Yusuf Altintas will present an overview of fundamental research conducted at the Manufacturing and Automation Laboratory and its application in industry.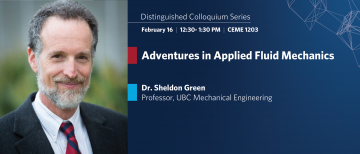 February 1, 2023
Dr. Green will present his recent research on papermaking, energy recovery ventilation, and train track friction modification; three industrial processes in which fluid mechanics plays a salient role.