Tours and Events
Learn about seminars, events and tours happening in our Department.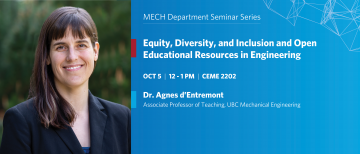 September 19, 2023
Dr. Agnes d'Entremont will discuss the salience of Equity, Diversity, and Inclusion (EDI) and Open Educational Resources (OER) in designing engineering education that is accessible and representative of the communities engineers serve. She will review recent work both building and evaluating educational resources and researching topics in OER and EDI related to engineering education.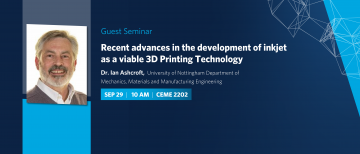 September 14, 2023
Guest speaker Dr. Ian Ashcroft will discuss the potential of inkjet printing as a technology for high resolution multi-material 3D printing, as well as challenges including droplet interactions, geometric control and process control and optimization. This talk will look at two specific inkjet technologies and discuss how these challenges are being addressed. The first technology […]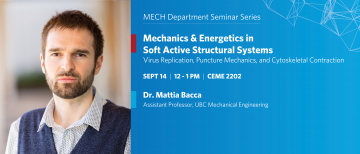 September 8, 2023
Join us on September 14 for the first in our fall Department Seminar Series, to hear Dr. Bacca present his latest research exploring virus replication, puncture mechanics, and cytoskeletal contraction. This seminar will explore three problems in the realm of soft active structural systems, i.e., systems characterized by an active chemo-mechanical behaviour, and undergoing large […]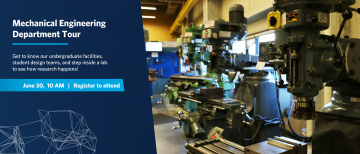 June 22, 2023
Join us for a public tour of the Mechanical Engineering department to visit some of the buildings, facilities, and labs that MECH has to offer. Featured in this tour will be the Stoeber Lab, and the Clean Energy Research Centre. Space on the tour is limited, so be sure to RSVP here!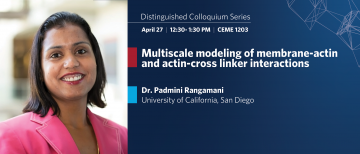 April 10, 2023
Dr. Rangamani will discuss modeling the cellular processes of endocytosis and the associated actin-membrane interactions and modeling actin assembly as a function of cross-linkers.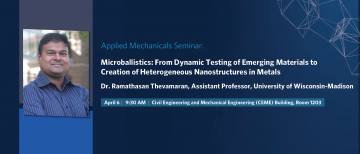 March 30, 2023
In this seminar, Dr. Ramathasan Thevamaran from the University of Wisconsin-Madison will discuss different applications of advanced laser-induced projectile impact testing (LIPIT) in testing new nanofibrous materials and improving metal strength and toughness.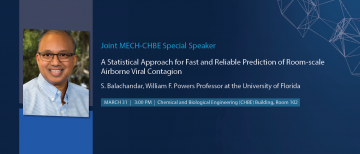 March 17, 2023
In this special joint fluids seminar from UBC Chemical & Biological Engineering and Mechanical Engineering, Professor Balachandar will present the results of testing a theoretical framework developed to answer the question of infectivity in indoor spaces.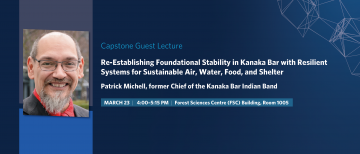 March 15, 2023
Patrick Michell, former Chief of the Kanaka Bar Indian Band, will speak about his experiences developing renewable power projects, planning for climate change, and advocating for his community. He also looks forward to answering many questions!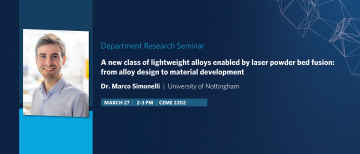 March 15, 2023
Dr. Marco Simonelli from the University of Nottingham will present on his research on designing titanium alloys through additive manufacturing, and how laser powder bed fusion can be used to create metastable microstructures with unique properties.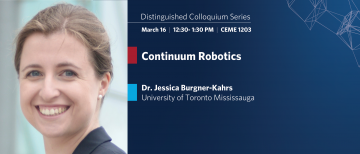 February 22, 2023
Dr. Jessica Burgner-Kahrs will discuss continuum robotics – jointless robots with continuous bodies – reviewing advances in design as well as state-of-the-art physics-based and emerging learning-based modelling approaches, as well as motion planning and control considering their high degrees of freedom.