Tours and Events
Learn about seminars, events and tours happening in our Department.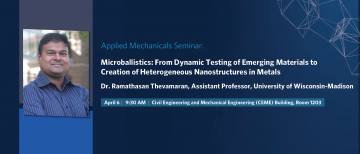 March 31, 2023
In this seminar, Dr. Ramathasan Thevamaran from the University of Wisconsin-Madison will discuss different applications of advanced laser-induced projectile impact testing (LIPIT) in testing new nanofibrous materials and improving metal strength and toughness.
March 22, 2023
Join us on April 27 for our Naval Architecture and Marine Engineering student design showcase! Enjoy an evening of networking and dinner with industry colleagues, our alumni, and faculty members at the University Golf Club, while our NAME Master of Engineering students present their final ship design projects to Vancouver's maritime industry. Learn what they've […]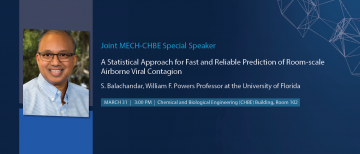 March 17, 2023
In this special joint fluids seminar from UBC Chemical & Biological Engineering and Mechanical Engineering, Professor Balachandar will present the results of testing a theoretical framework developed to answer the question of infectivity in indoor spaces.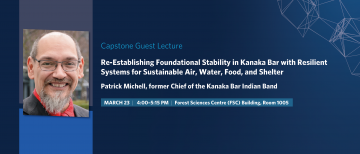 March 15, 2023
Patrick Michell, former Chief of the Kanaka Bar Indian Band, will speak about his experiences developing renewable power projects, planning for climate change, and advocating for his community. He also looks forward to answering many questions!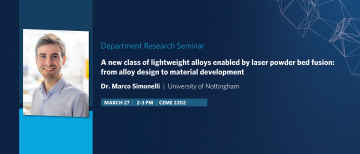 March 15, 2023
Dr. Marco Simonelli from the University of Nottingham will present on his research on designing titanium alloys through additive manufacturing, and how laser powder bed fusion can be used to create metastable microstructures with unique properties.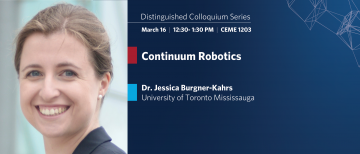 February 22, 2023
Dr. Jessica Burgner-Kahrs will discuss continuum robotics – jointless robots with continuous bodies – reviewing advances in design as well as state-of-the-art physics-based and emerging learning-based modelling approaches, as well as motion planning and control considering their high degrees of freedom.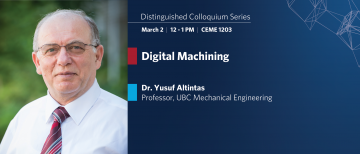 February 1, 2023
Dr. Yusuf Altintas will present an overview of fundamental research conducted at the Manufacturing and Automation Laboratory and its application in industry.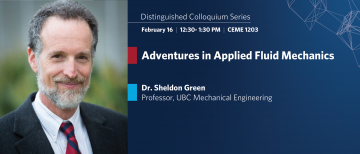 February 1, 2023
Dr. Green will present his recent research on papermaking, energy recovery ventilation, and train track friction modification; three industrial processes in which fluid mechanics plays a salient role.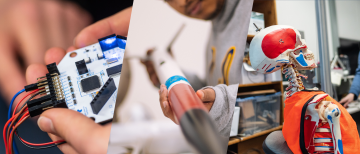 January 26, 2023
Mechanical Engineering is holding an information session about admission to our Aerospace, Biomechanics & Medical Devices, and Mechatronics Options. The session will go over early admission information for 1st year engineering students and regular admission for current Mech 2 students. The session will go over the application process, due dates, and what to include in […]
January 19, 2023
Are you a first-year Engineering student interested in learning about Mechanical Engineering? Join us for a special networking event where you'll get to meet our students, alumni, and faculty members! Spots are limited – register here to attend.