Archives by date
You are browsing the site archives by date.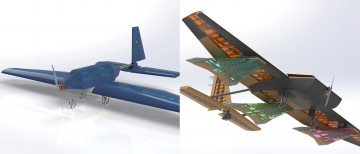 June 30, 2021
Render of Wailord (left), Mantine and Remoraids (right) Amid a challenging design year affected by pandemic restrictions, globally displaced members, and another virtual academic session, UBC AeroDesign has once again demonstrated its resiliency and technical aptitude at the 2021 SAE Aero Design Knowledge competition held earlier this March. For competition, the team designed two […]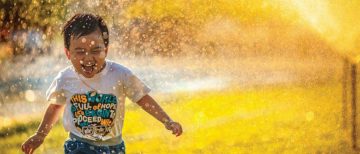 June 29, 2021
Mechanical Engineering associate faculty member Dr. Adam Rysanek shares some tips on how to beat the heat.  | Staying cool and safe in the heat may be challenging over the next few days. Here, two UBC experts share some tips and practices for warm weather safety. Dr. Sarah Henderson is an associate professor of population and […]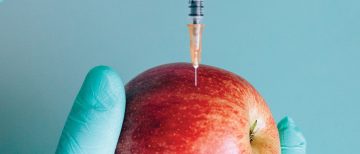 June 24, 2021
When Assistant Professor Mattia Bacca is trying to figure out a mechanical engineering problem, he inquires into how the natural world has already solved it. Bioinspired engineering is an approach that examines abilities plants and animals have evolved over millions of years, like the way a gecko can cling to a surface with the pads […]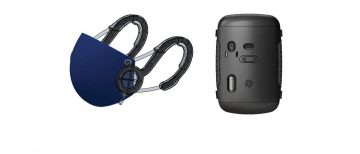 June 21, 2021
Design + Innovation Day is UBC Engineering's annual showcase for student engineering design projects. Carried out in small groups over the previous academic year, the projects enable students to improve their technical, teamwork and management skills while designing solutions to real-world problems. The most outstanding projects of the year are recognized with UBC Applied Science […]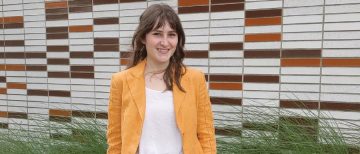 June 16, 2021
Engineering: an exercise in failing, and learning from it. "Advocate for yourself and be confident — you are smart, talented, and your ideas deserve to be heard." Seven years and one pandemic ago, I was on the cusp of beginning my university adventure. I was a hot shot high schooler ready to cruise through my […]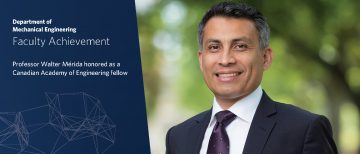 June 15, 2021
Department of Mechanical Engineering professor and Faculty Applied Science associate dean of research and industrial partnerships, Dr. Walter Mérida, has been named a fellow of the Canadian Academy of Engineering (CAE). This prestigious honour recognizes Canadian engineers whose contributions to engineering and impact on society has been significant. Dr. Mérida is one of three professors in […]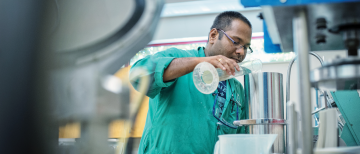 June 14, 2021
This summer the Department of Mechanical Engineering launches its innovative CREATE-U program, which provides participating students with paid lab research experience paired with instruction on research fundamentals. Originally set to launch the summer of 2020, the program was put on hold due to COVID-19. The program is intended to give students a taste of what […]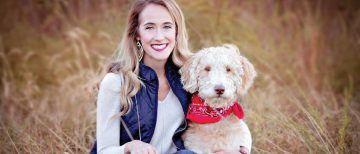 June 10, 2021
From oil and gasoline to thinking clean "The UBC learning environment including the professors, the students, the campus, the coursework contributed to a lifestyle shift that I hadn't realized I was after. Sustainability has become a lifestyle and my career, a passion."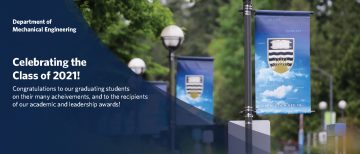 June 9, 2021
Congratulations to the class of 2021! We're excited for you to celebrate your university achievements, and to embark on your next chapter and the bright future ahead. If you couldn't make the Virtual Graduation Reception and Awards Ceremony on June 1st you can watch the recording here, featuring words from Dean of Applied Science Dr. […]
June 6, 2021
Congratulations to all Engineering grads. To our granddaughter Janelle Lawson, we are immensely proud of your achievements. Well done !!