Archives by date
You are browsing the site archives by date.
August 25, 2021
Tri-Agency Canada Graduate Scholarships-Doctoral (CGS-D) Applicants applying through UBC will either be: currently registered in, or are on an approved leave of absence from, a degree program at UBC not currently registered in but was registered at any other time during the year of application (2021) in a degree program at UBC If a student […]
August 25, 2021
NSERC Information Session We are pleased to announce that NSERC will be offering a Scholarships and Fellowships information session virtually on Tuesday, August 31, 2021. The schedule (in PDT) is as follows: 10:00 to 11:30 – Streaming of NSERC informational videos (PGS D, CGS D and PDF program information, PGS D, CGS D and PDF […]
August 24, 2021
IODE War Memorial Scholarships The IODE War Memorial Scholarships support PhD scholars whose research makes important contributions to Canada and the world. Up to three scholarships of $15,000 for study in Canada or for study within the Commonwealth will be awarded for the 2022-2023 academic year. Applicants are judged on academic attainments and promise as […]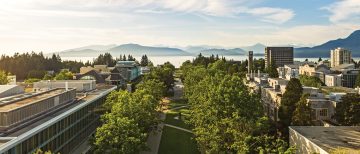 August 23, 2021
Two projects lead by faculty from the Department of Mechanical Engineering have been awarded funding from the BC Knowledge Development Fund. The main investment in research infrastructure offered by the Province, "the BCKDF is pivotal to the development of vital research infrastructure, allowing institutions to attract a critical mass of researchers, skilled technicians, and research […]
August 12, 2021
CIHR, NSERC and SSHRC CGS Michael Smith Foreign Study Supplements – Fall 2021 Competition The Canada Graduate Scholarships – Michael Smith Foreign Study Supplement (CGS-MSFSS) Program supports high-calibre Canadian graduate students in building global linkages and international networks through the pursuit of exceptional research experiences at research institutions abroad. By accessing international scientific research and […]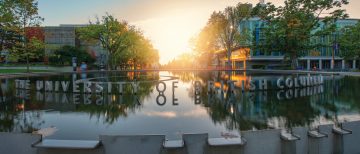 August 12, 2021
Dr. Minkyun Noh has received funding from the Canada Foundation for Innovation John R. Evans Leaders Fund for his project Control and Instrumentation Infrastructure for High-speed Bearingless Motors Research.
August 11, 2021
ASHRAE Society Undergraduate Scholarships Through its scholarships, ASHRAE seeks to motivate students and prospective students worldwide to pursue an engineering or technology career in the HVAC&R field, part of the science, technology, engineering and mathematics (STEM) industry. The Society's Scholarship Program also serves the public interest by aiding in the education of men and women […]
August 11, 2021
ASHRAE Student Travel Grant The ASHRAE Student Activities Committee is offering up to five $1,000 USD travel grants to help subsidize students to travel to the Winter Conference in Las Vegas, Nevada in February 2022. Application: Applications are due by September 30, 2021 and will require: Total budget for the trip.  If the cost exceeds $1000, […]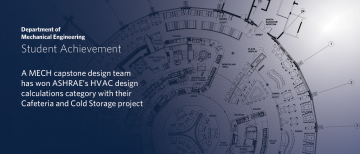 August 9, 2021
A UBC Mechanical Engineering Capstone design team has won first place in the HVAC Design Calculations category of the American Society of Heating, Refrigerating and Air-Conditioning Engineers (ASHRAE) 2021 design competition. Usually, Capstone students are paired with an industry-sponsored project for the final design work of their undergraduate degree. Instead, Brandon Jung, Arin Lee, Lukengo […]