Archives by date
You are browsing the site archives by date.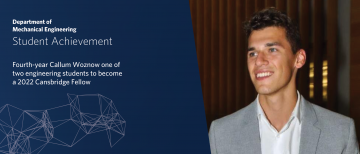 February 25, 2022
The Cansbridge Fellowship program has named Coralie Tcheune, a fourth-year UBC biomedical engineering student, and Callum Woznow, a fourth-year UBC mechanical engineering student, as two of its newest fellows.
February 25, 2022
Schmidt Science Fellowships The Schmidt Science Fellows program provides the world's best emerging scientists with new skills and perspectives to develop novel solutions to society's challenges, become scientific and societal thought leaders, and accelerate ground-breaking discoveries. The program is looking for the brightest minds in the natural sciences, mathematics, engineering, and computing who are interested in […]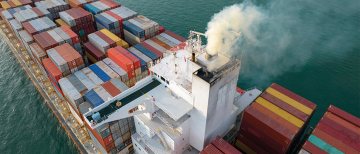 February 24, 2022
When you compare the transport efficiency of moving an equivalent weight of goods by truck, train, airplane or ship, the shipping industry is the most efficient. And yet the global marine shipping industry is responsible for producing two to three per cent of global carbon dioxide emissions.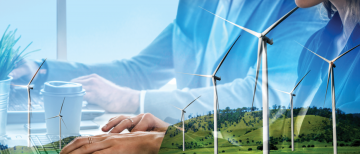 February 22, 2022
When we talk about addressing the climate challenge facing our planet, it's useful to start with an understanding of international agreements and then narrow our focus to the actions required locally to limit global warming. The COP26 conference in November 2021 aimed to finalize the outstanding elements of the Paris Agreement – a legally binding treaty on […]
February 16, 2022
CAGS/ProQuest Distinguished Dissertation Awards The CAGS-ProQuest Distinguished Dissertation Award recognizes Canadian doctoral dissertations that make unusually significant and original contributions to their academic field. They were established in 1994 and are presented annually by the Canadian Association for Graduate Studies (CAGS), with sponsorship support provided by ProQuest. There are two awards: one for engineering, medical sciences […]
February 16, 2022
Governor General's Gold Medal One gold medal is awarded to the student who has achieved the most outstanding academic record as a doctoral student. A second gold medal is awarded to the graduate student who has achieved most outstanding academic record as a Master's student completing a thesis. Students must have submitted the final copy of their thesis to […]
February 14, 2022
Graduate Research Awards for Disarmament, Arms Control and Non-Proliferation are offered by The Simons Foundation and the International Security Research and Outreach Programme (ISROP) of Global Affairs Canada (GAC). Four awards of $5,000 are available to Canadian Masters and/or Doctoral students to support the independent research and writing of an academic paper responding to a specific Non-Proliferation, Arms […]
February 14, 2022
The 2022 Canadian Student Health Research Forum (CSHRF) will take place during the week of June 13 – 17 (TBA if virtual or in-person).  This forum is a valuable opportunity for health research trainees in all fields at the doctoral level (PhD and MD/PhD) from across Canada to present their work, to network and to […]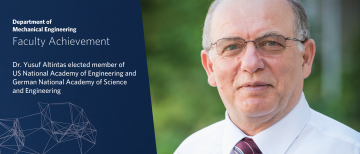 February 10, 2022
Mechanical Engineering Professor Yusuf Altintas has recently been elected a Member of two prestigious engineering organizations, the US' National Academy of Engineering (NAE), and German National Academy of Science and Engineering, ACATECH. Dr. Altintas' membership in the NAE recognizes his leadership in the field of "metal-cutting mechanics and machine tool systems research and industry applications." […]
February 8, 2022
Engineers Canada accepting scholarship applications Each year, Engineers Canada awards scholarships in three categories: The Engineers Canada Leadership Scholarship: Eight scholarships valued at $4,000 each to provide financial assistance to undergraduate students in CEAB-accredited engineering programs. Engineers Canada-Manulife: Three scholarships valued at $12,500 each to support Canadian engineers returning to university for further study or research in an engineering […]