Archives by date
You are browsing the site archives by date.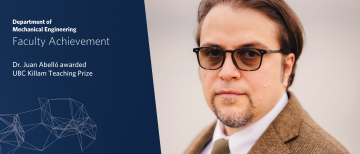 April 29, 2022
Congratulations to Associate Professor of Teaching Juan Abelló on receiving a 2021-2022 Killam Teaching Prize! Recognizing excellence in teaching, recipients of the Killam Teaching Prize are nominated by students, colleagues and alumni. Dr. Abelló is one of three Applied Science faculty members to receive this prestigious UBC honour. Dr. Abelló is a dedicated teacher both […]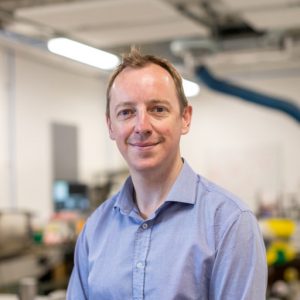 April 29, 2022
The Department of Mechanical Engineering is pleased to welcome Professor Adam Clare to UBC. Dr. Clare will be supporting the Manufacturing Program at UBC Vancouver, which is run in collaboration with the Department of Manufacturing Engineering. Dr. Clare joins UBC from the University of Nottingham in the UK, where he was a Professor in the […]
April 28, 2022
Robert Allan Memorial Scholarship in Naval Architecture The Robert Allan Memorial Scholarship in Naval Architecture supports students wishing to pursue a professional career in Naval Architecture or Marine Engineering. It was created in 1982 by a bequest from the late Robert F. Allan, noted Vancouver Naval Architect, and supported by his friends and colleagues. The scholarship […]
April 14, 2022
CIHR, NSERC and SSHRC CGS Michael Smith Foreign Study Supplements – Spring 2022 Competition The Canada Graduate Scholarships – Michael Smith Foreign Study Supplement (CGS-MSFSS) Program supports high-calibre Canadian graduate students in building global linkages and international networks through the pursuit of exceptional research experiences at research institutions abroad. By accessing international scientific research and training, CGS-MSFSS […]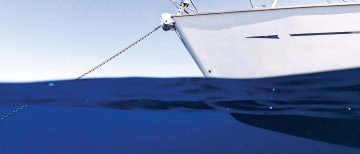 April 11, 2022
Recent master's graduate Rachit Gupta and supervisor Associate Professor Rajeev Jaiman have created a three-dimensional deep learning-based computer model to predict unsteady fluid flow, in order to help scientists better understand fluid-structure interaction and ship radiated underwater noise. Underwater noise interferes with the ability of marine animals to do essential activities like communicating, finding a […]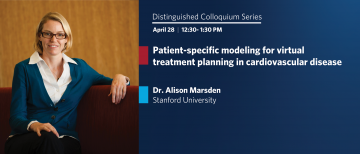 April 11, 2022
The Mechanical Engineering Distinguished Colloquium presents Dr. Alison Marsden for a virtual seminar on April 28th. Join us for her talk, "Patient-specific modeling for virtual treatment planning in cardiovascular disease." Dr. Marsden is the Stanford University's Wall Center scholar in the departments of Pediatrics, Bioengineering, and, by courtesy, Mechanical Engineering. Our Distinguished Colloquium series invites […]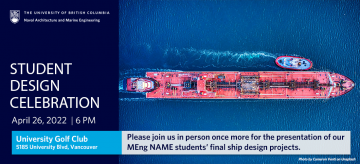 April 11, 2022
On April 26 our Naval Architecture and Marine Engineering program MEng students will present their final ship design projects in person once more. Join us at the University Golf Club the evening of April 26th to see what our NAME Master of Engineering students have achieved this year! Enjoy dinner and watch students present their […]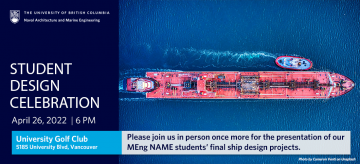 April 10, 2022
We are hosting a networking and panel event for our alumni, featuring speakers from our academic and industry community working to understand and improve our health. Join us for food and drinks, see former classmates and professors, and take in an evening of interesting engineering.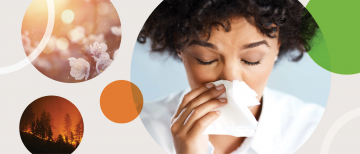 April 4, 2022
UBC Beyond talks to several members of the Rapid Air Improvement Network, an interdisciplinary UBC research project co-led by Dr. Steven Rogak and Dr. Naomi Zimmerman.