News
Read the latest announcements, media mentions and news for the Department of Mechanical Engineering.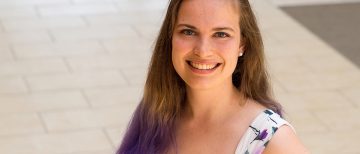 June 28, 2018
Photo by Clare Kiernan "I spent three years designing and building [Ada] with my team before taking the boat across Canada to launch her into the Atlantic Ocean for what was to be the first ever trans-Atlantic journey by an autonomous sailboat." I've made my way through five years of mechanical engineering at UBC trying […]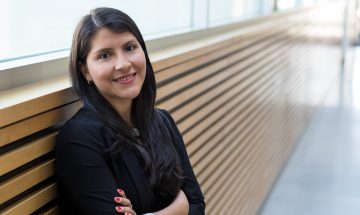 May 29, 2018
Photo by Clare Kiernan "Engineering will teach you about yourself and how to push through difficult challenges to find a solution." I am a proud mechanical engineer graduate who has always been interested in creating change and helping others. Throughout my education, I have been involved with the Mechanical Engineering Undergraduate Club (Club Mech) as […]
May 28, 2018
M'Beth Schoenfeld, a second-year MASc student in UBC's School of Biomedical Engineering, was awarded the Dr. Margaret H. Hines Award for best oral presentation at the 2018 Injury Biomechanics Symposium hosted by The Ohio State University. Now in its fourteenth year, the annual event aims "to stimulate and reward strong injury biomechanics research among students and recent graduates." Schoenfeld, […]
May 8, 2018
MECH Ph.D. candidate Amir Maleki Zamenjani received the Killam Graduate Teaching Assistant Award for the 2017/2018 school year at the end of April. He is one of sixteen graduate students at UBC to be selected, and one of three recipients in the Faculty of Applied Science. This award is given to graduate teaching assistants who […]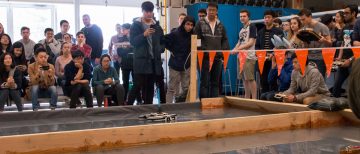 April 19, 2018
The spring MECH 2 Competition took place on Wednesday, April 18, with 20 teams of second-year mechanical engineering students competing in a SpaceX design challenge. Teams designed remote-controlled landing pads that could be used to transport a rocket booster back to shore. The competition took place in a 60-foot pool, with teams competing head to […]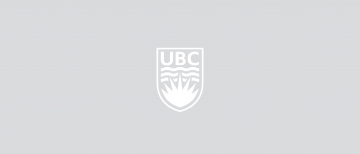 April 17, 2018
Walter Merida, MECH professor, Director of the Clean Energy Research Centre (CERC) and Interim Associate Dean of Research and Industrial Partnerships was interviewed by the Globe and Mail about the future of hydrogen fuel-cell cars. Read the full article here.
April 15, 2018
On April 5, the Faculty of Applied Science hosted its annual Design and Innovation Day where fourth-year students from all departments could showcase their capstone design projects. MECH students displayed their projects in the Engineering Design Centre, and were judged on their projects by industry members, faculty, and their peers. At the end of the […]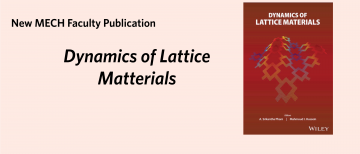 April 5, 2018
The MECH Department wishes to congratulate Associate Professor Dr. Srikantha Phani on the publication of a research monograph he co-edited. Dynamics of Lattice Materials covers lattice materials and their dynamic responses, and serves a reference for practitioners and researchers with a background in the mechanics of materials, vibrations, and material physics. From the book's publisher: […]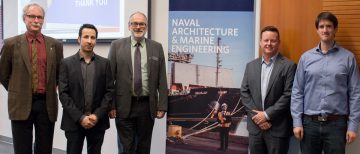 April 2, 2018
On March 23, 2018 UBC's Naval Architecture and Marine Engineering (NAME) program hosted Brian Carter, President and Chief Executive Officer of Seaspan Shipyards. Mr. Carter spent the morning with the NAME program directors, touring facilities, and meeting with members of the Sailbot and SUBC student design teams. Both teams shared updates on their projects, including […]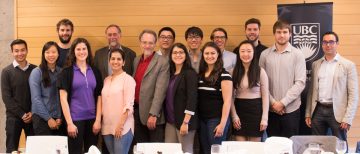 April 1, 2018
The Mechanical Engineering department recognized its outstanding student leaders at the annual Leadership Awards Lunch on March 29, 2018. Dr. Sheldon Green (Department Head) and Dr. Boris Stoeber (Associate Head, Teaching) presented the awards to the students. "The Department admires and appreciates the dedication you bring to serving your student team or group and indeed […]