Archives by date
You are browsing the site archives by date.
December 19, 2019
Mechanical Engineering Teaching Fellowship The Department of Mechanical Engineering wishes to promote undergraduate teaching excellence by annually awarding the Mechanical Engineering Teaching Fellowship to Senior PhD students who have demonstrated dedication to, and talent for, teaching. The Fellowship will provide a stipend of $10,000 and mentorship support to teach an undergraduate course within the department […]
December 19, 2019
Are you a first-year Engineering student interested in learning about Mechanical Engineering? Join us for a special networking event where you'll get to meet our students, alumni, and faculty members! Small groups of students will be matched with one current student, one alumnus and one professor so that everyone gets a chance to talk directly […]
December 18, 2019
Aboriginal Graduate Fellowships The University of British Columbia offers multi-year fellowships to Master's and doctoral Indigenous students. Award winners are selected on the basis of academic merit through an annual competition, administered by the Faculty of Graduate and Postdoctoral Studies in consultation with the First Nations House of Learning. Approximately a dozen new fellowships are […]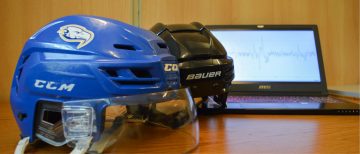 December 5, 2019
Here we explore current research by Mechanical Engineering Assistant Professor Lyndia Wu, "Investigating Brain Trauma Accumulation from Subconcussive Head Impacts and Differences between Male and Female Ice Hockey Players"  Two projects by UBC Mechanical Engineering faculty members were among the first to receive funding through the Government of Canada's New Frontiers in Research Fund (NFLF), […]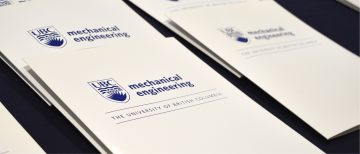 December 4, 2019
Congratulations to all of our recent Mechanical Engineering and Naval Architecture and Marine Engineering graduates who crossed the stage on November 28th, 2019! In addition to everyone who received their degrees on Thursday, the department extends additional congratulations to all of our award winners who have shown exceptional academic and design achievements in the course […]
December 3, 2019
Friedman Award for Scholars in Health The Friedman Award for Scholars in Health is open to any UBC graduate student or medical resident studying in the area of health. 'Health' is interpreted very broadly, and includes health promotion and disease prevention, mental health research, laboratory sciences related to medicine or health, public health, health services […]
December 3, 2019
WorksafeBC Research Training Awards WorksafeBC Research Training Awards are designed to foster the development of occupational health and safety research among graduate students at the master's and doctoral levels. These awards enable students to undertake full-time research training in B.C. — focusing on occupational illness, injury, and disability. Research projects must address WorkSafeBC's current research […]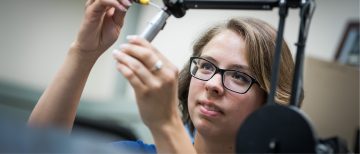 November 29, 2019
This summer, the Department of Mechanical Engineering is spearheading an exciting new program designed to enable undergraduates to explore what research is all about. Combining Research Experience and Technical Electives for Undergraduates (CREATE-U) is a comprehensive package featuring six credits of coursework and a paid research project in a Mechanical Engineering lab (which can even […]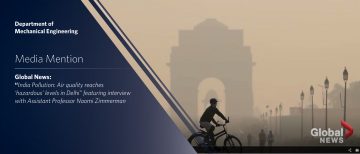 November 28, 2019
Global News interviewed Mechanical Engineering faculty member Dr. Naomi Zimmerman about early November's hazardous air quality in Delhi, and air pollutant PM 2.5. 
November 27, 2019
Mackenzie King Memorial Scholarships The Open Scholarship is available to graduates of Canadian universities who pursue graduate study in any discipline, in Canada or elsewhere. One Open Scholarship is awarded each year. The value has recently been approximately $10,000 but is subject to change. The Traveling Scholarship is available to graduates of Canadian universities who pursue graduate study in […]