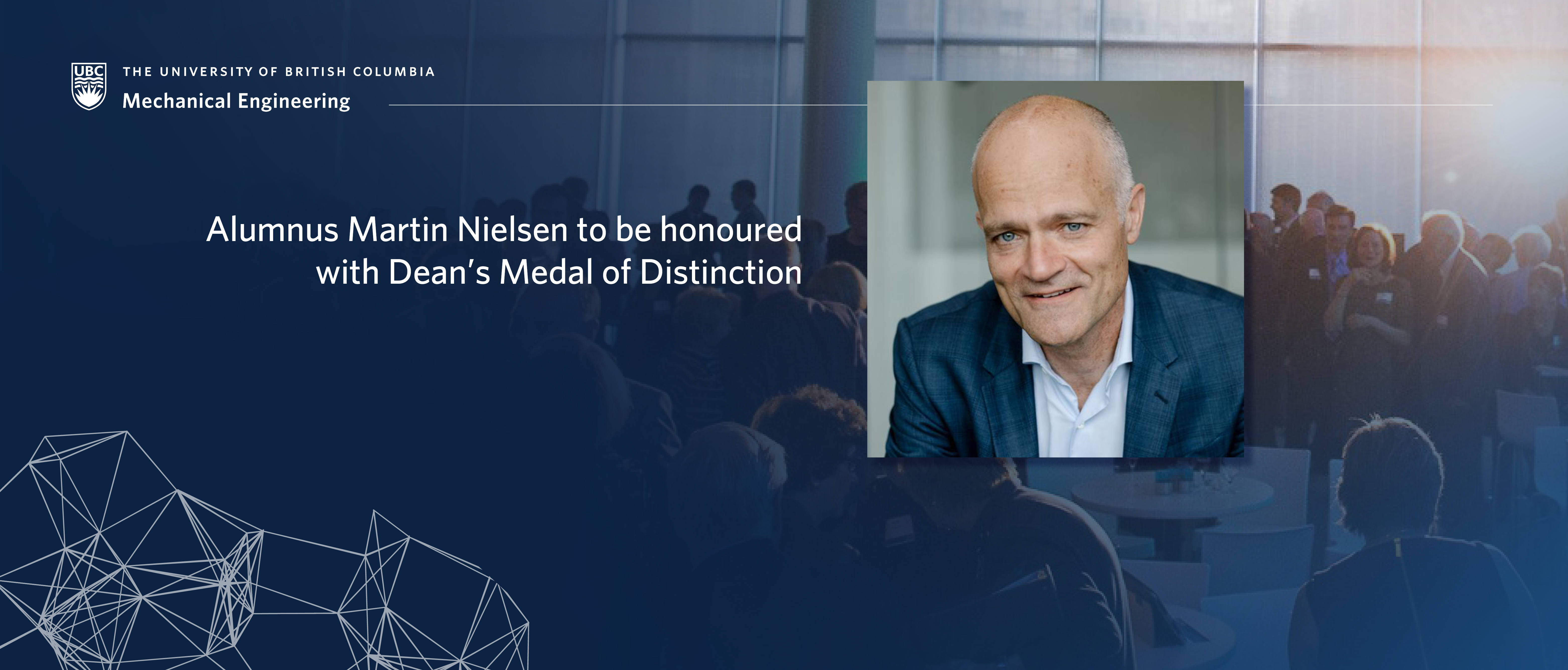 The Faculty of Applied Science has announced the recipients it's 2022 Dean's Medal of Distinction, and Mechanical Engineering alumnus Martin Nielsen is one of the industry members to be honored with the medal. The medal celebrates members of the APSC community for "contributions to advance the faculty's vision, mission, and mandate, and for their exemplary work in one of our member disciplines…," and recipients include alumni, faculty members, and members of industry.
Holding two degrees from UBC Applied Science, Nielsen graduated with a Bachelor of Applied Science in Mechanical Engineering in 1986 before continuing on to complete his Master of Architecture at UBC's School of Architecture and Landscape Architecture (SALA). He is currently a Partner at interdisciplinary architectural firm DIALOG, which designs elegant, high-quality, sustainable buildings across Canada – including UBC's AMS Student Nest. With DIALOG, Nielsen has worked on notable UBC design projects including the LEED® Gold certified Campus Energy Centre, and the new Exchange Residence and UBC Bus Exchange. Previously, Nielson's contributions to the Vancouver campus also included the Centre for Interactive Research on Sustainability (CIRS), one of the greenest institutional buildings in North America, and a LEED® Platinum certified and Living Building. As well as shaping the UBC skyline, he has contributed to the university as chair of the UBC Advisory Urban Design Panel, and as an instructor at SALA and UBC Engineering.
Applied Science will host it's annual Applied Science Celebration on November 1st, when it will honor the 2022 medal recipients. For event information, please get in touch with alumni@apsc.ubc.ca.