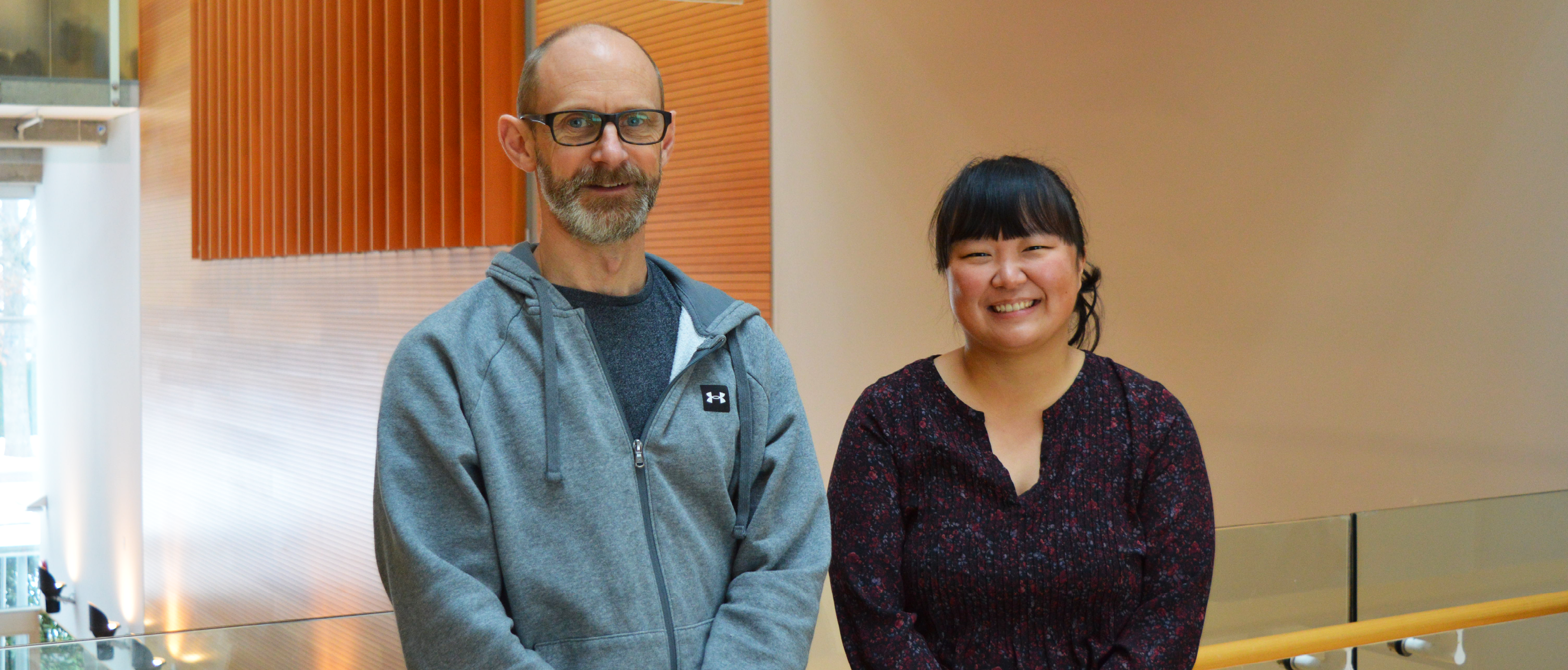 Mechanical Engineering staff members Heather Gerrits and Erik Wilson have each been recognized for their contributions to the Faculty of Applied Science with a 2022 Staff Dean's Award for Excellence. Gerrits is the Manager of the department's Student Services Office and has received the award for Inclusive Leadership while Wilson, an Engineering Technician with our Machine Shop, was given the award for Excellence in Impact.
"Erik Wilson makes an impact with a bang! And a thud! And with amazing design and implementation of technology to create exceptional laboratory experiences for our students: hands-on, practical and effective."
Erik Wilson has made a tangible impact on students' hands-on, experiential learning at UBC Mechanical Engineering. His many contributions include providing dedicated set up for student lab work; reconfiguring their learning environment in MECH's modular Undergraduate Lab so students can gain different design, prototyping and testing experiences; finding innovative solutions to help the department support student design teams, and technical mentorship for students.  His insights and problem solving have continuously improved our laboratory curriculum and he is an invaluable resource for Mechanical Engineering instructors, our facilities staff, and our student services team. This is the second time Erik Wilson has been recognized for his contributions to UBC; in 2018 he and colleagues Roland Genshorek, Bernhard Nimmervoll were awarded the President's Staff Award by former UBC President Santa Ono.
"There are leaders who inspire with a vision and dream; leaders who encourage, nurture, and grow the people around them; leaders who help their team achieve big goals and create connections. And then there are leaders who do it all – Heather is one."
Enhancing the student experience for over 10 years, Heather Gerrits leads the Mechanical Engineering Student Services team in assisting students throughout their journey at MECH – from prospective student to member of our alumni community.  Her team not only provides advising to current undergraduate and graduate students, as well as graduate admissions expertise, but also facilitates teaching by providing support to instructors and department leadership, as well as engaging the wider community through alumni events and research and student news. Her in-depth knowledge of UBC policies and resources and her dedication to engaging student feedback ensures decision-making in the department accounts for student needs. Gerrits has also championed EDI.I improvements to the MECH curriculum, and built connections with other units to cooperate in pursuing larger APSC inclusion goals. She provides an inclusive and supportive work environment for her team, encouraging them to cross-train, as well as pursue their own professional development.
Congratulations to Heather and Erik on this recognition of your outstanding work! Read about all the recipients of the 2022 Staff Dean's Award for Excellence in the announcement by the Faculty of Applied Science.