Archives by date
You are browsing the site archives by date.
December 7, 2022
The Friedman Award for Scholars in Health is open to any UBC graduate student or medical resident studying in the area of health. 'Health' is interpreted very broadly, and includes health promotion and disease prevention, mental health research, laboratory sciences related to medicine or health, public health, health services research, or any area intended to impact human […]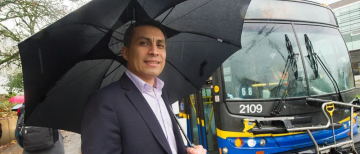 December 7, 2022
VANCOUVER SUN: Electric-vehicle drivers need to be as prepared as other drivers to endure winter traffic delays, such as the chaos Tuesday night that left some commuters stranded on snowy Lower Mainland highways for up to 12 hours. However, they likely won't have to worry about exhausting batteries while sitting idle in the snow, so long […]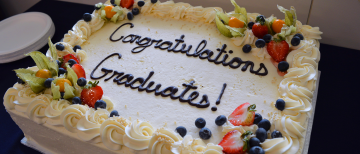 December 5, 2022
On November 24, the Department of Mechanical Engineering celebrated our students graduating in UBC's November convocation with a reception and awards ceremony. Before graduands crossed the stage and to receive their degrees at the Chan Centre, they joined us one last time in CEME to celebrate with family, classmates, faculty and staff. While November graduation […]
November 29, 2022
Female students who meet the eligibility criteria and who take a leadership role in promoting engineering are encouraged to apply for the awards below, made available by the Canadian Engineering Memorial Foundation. These awards promote engineering and recognize female student leaders with the potential to be impactful role models. If successful in securing the award […]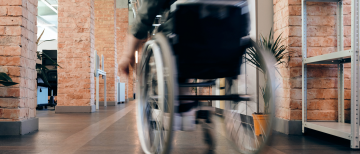 November 28, 2022
The November 2022 issue of Assistive Technology features research by members of the Collaborative Advanced Robotics and Intelligent Systems (CARIS) Laboratory, UBC's Department of Occupational Science and Occupational Therapy, and the International Collaboration on Repair Discoveries (ICORD). The group, including Mechanical Engineering alumna and CARIS PhD graduate Dr. Mahsa Kalili and CARIS Director Professor Mike […]
November 25, 2022
Indigenous Scholars Awards and Supplements Pilot Initiative (NSERC and SSHRC) The Indigenous Scholars Awards and Supplements Pilot Initiative consist of a one-year, non-renewable supplement valued at $5,000 for all meritorious Indigenous CGS M applicants (in addition to the standard $17,500 CGSM offer), to the limit of available funding. If you self-identify as Indigenous you are […]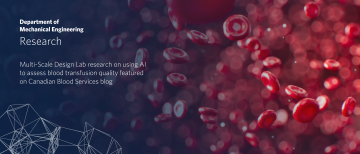 November 25, 2022
PhD student and Canadian Blood Services graduate fellowship awardee Erik Lamoureux writes about his research on using AI to assess red blood cell deformability in microscopy images, as part of Dr. Hongshen Ma's Multi-Scale Design Lab.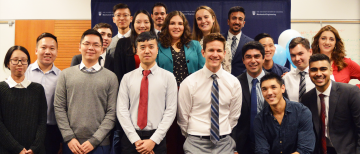 November 24, 2022
The Department of Mechanical Engineering was delighted to welcome back our 2020 and 2021 graduates who returned to campus for their in-person convocation ceremony on Tuesday, November 22nd, after celebrating their graduation virtually due to COVID-19 safety restrictions. Since we were unable to mark this important occasion with our usual awards reception when they received […]
November 24, 2022
Mackenzie King Memorial Scholarships The Mackenzie King Open Scholarship is open to graduates of any Canadian university who engage in (commence or continue) graduate study (master's or doctoral) in any field, in Canada or elsewhere. One Open Scholarship is awarded annually. The value has lately been $12,000 but is subject to change. The Mackenzie King Travelling Scholarship is open to graduates of […]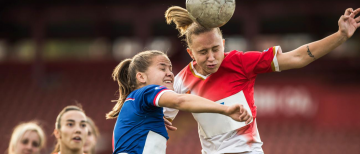 November 23, 2022
VGH Research Institute: "Sport-related head injury is a significant health concern that can lead to harmful effects down the line, such as permanent brain injury. Research led by Vancouver Coastal Health Research Institute researcher Dr. Lyndia Wu and Ahmad Rezaei used a novel computer vision algorithm to create a head injury baseline that could help […]